WinComposer: Pasteboard Tab
Summary: Description of the Pasteboard tab, where the program displays all graphical resources you imported.
Why a Pasteboard?
The pasteboard is a working zone which displays all graphic resources opened by WinComposer, evene those which are not displayed on the Icon Composer tab, because their color depth is lower or equal to the color depth of a picture already displayed.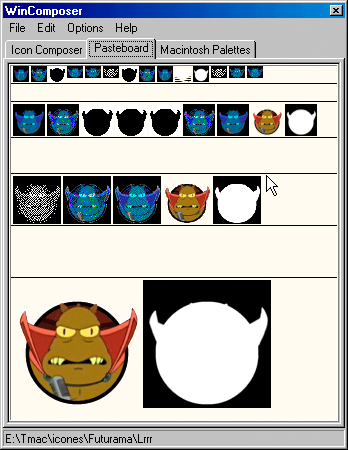 In the example above, we have complete series of pictures, in 4 bits/pixel, 8 bits/pixel and 32 bits/pixel, together with their masks. Please compare the Icon COmposer tab, below, which displays only the picture with the best color depth: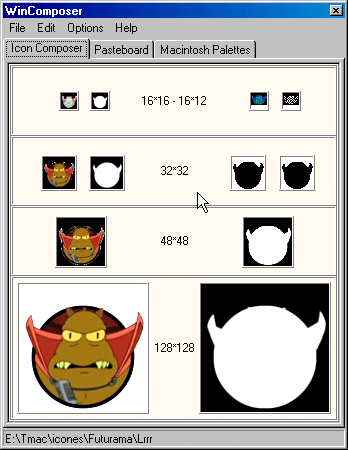 The reason of this pasteboard is of course to allow you to find back a picture which may be interesting even if its color depth is lower than a picture displayed on the Icon Composer tab. You can copy the pasteboard to the clipboard and paste its contents in Photoshop or in another graphic editor.